Arc'teryx LEAF – Gamma Anorak IFF
Today, pre-orders begin for the second Arc'teryx LEAF SMU, the Gamma Anorak. SMU is an acronym for "Special Make Up" which is a custom run, not included in the standard lineup, but generally based on an in-line item.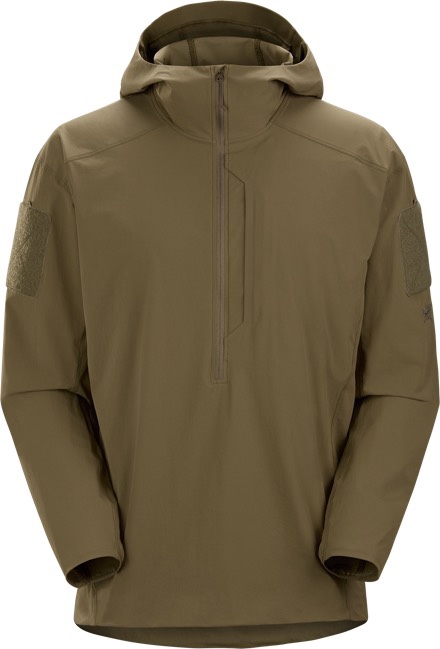 The Gamma Amorak is quite popular in the outdoor line and this SMU, the Gamma Anorak IFF is identical except for the distinctive Ranger Green color and the 4″ x 4″ Velcro arm patches for attaching IFF to your anorak. These also incorporate V-Lite retention loops.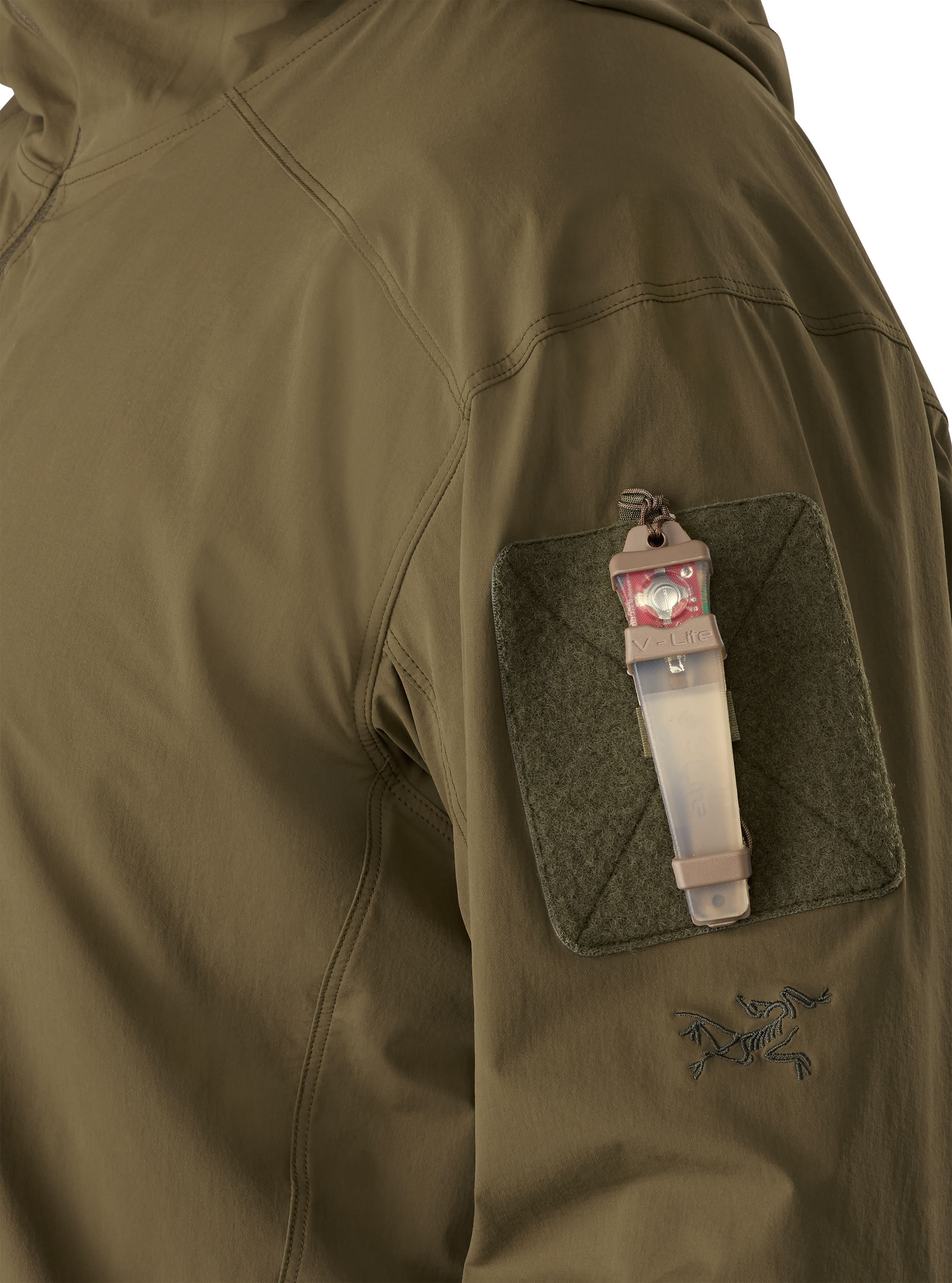 It's made from a lightweight 4-way stretch nylon/spandex double weave treated with DWR. It has great air-permeability for high intensity use.
It features articulated patterning, a deep front zipper for ventilation, a zippered low-profile exterior left chest pocket, drawstring hem, adjustable hood, and elasticized cuffs.
I have tried one of these on and I own one of the Outdoor line versions. If you like anoraks, you will love this one. Sizing is directly from the outdoor version of the Anorak, so if you want some extra room, go up a size.
Although retailers are taking orders now, these jackets will not ship until Tuesday, 7 Dec 2021. I fully expect these to sell out quickly.
Here is a list of where you can order yours, based on your region:
Asia Pacific
Canada
Europe
United States
You can skip to the end and leave a response. Pinging is currently not allowed.