Tenicor Launches The Zero Belt
Tenicor has added the Zero Belt to their lineup. Like their holster, their belt is something different than most of us are used to. The idea was to give you a smooth front of the belt with no buckle to interfere with other gear.
With the Zero Belt, the tail end of the belt tucks behind the rest, instead of outside and across the buckle or through the buckle and back where it came like on a rigger-style belt. This allows for a very low profile loop buckle.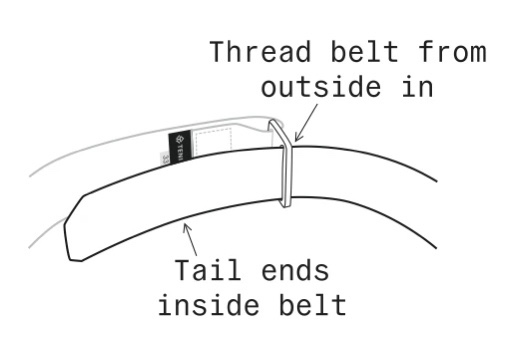 When I got the belt I didn't think it was going to be very secure, but the tension system works just fine. It's also plenty rigid.
Make sure you watch this video.
These belts are sewn by Wilderness Tactical Products and are very high quality. The tail end of the Zero Belt is treated with Wilderness Tactical Products' proprietary polymer, which soaks into the core of the nylon, permanently protecting it from fraying.
Offered in sizes 28-44. Just buy your pant size.
tenicor.com/products/zero-belt
You can skip to the end and leave a response. Pinging is currently not allowed.