Phantomleaf – Reversible Python Boonie G1
The new PYTHON BOONIE REVERSIBLE G1 from Phantomleaf is completely reversible, using their WASP II Z3A and Z2 patterns.
There are loops on the boonie to add PYTHON LEAVES G1 and natural material. Additionally, the brim edge is asymmetric in order to create different shadows.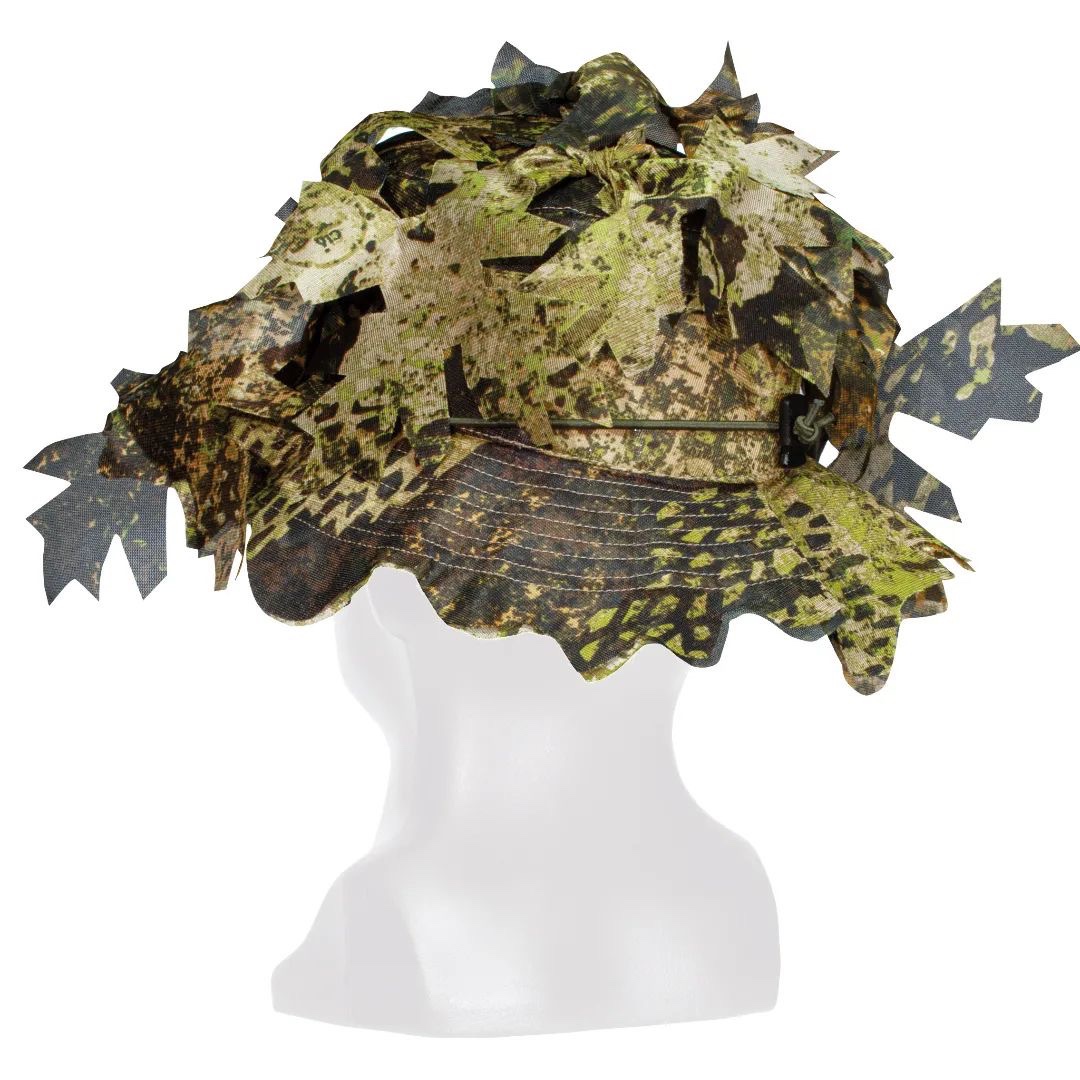 The products in the PYTHON line are made from their proprietary material: very lightweight but very durable, quiet, FR, completely NIR, fast drying / low water absorption, small packsize, dense woven: mechanical barrier for biting insects and less snagging with vegetation.
Available now from www.recon-company.com.
More Info at www.phantomleaf.de
You can skip to the end and leave a response. Pinging is currently not allowed.