DUKE FIELD, Fla. —  
A lone security forces Airman ran through plumes of purple smoke while fighting off opposing forces before taking cover behind a building with their own ammunition flying through the streets of the mock village.
The sound of gunfire consumed the "city" comprised largely of shipping containers while the determined service member rejoined his wingmen to get a wounded Airman to an evacuation point. This was a small taste of what any DAGRE needs to be prepared for in a contingency environment.
Deployed Aircraft Ground Response Elements provide security for Air Force Special Operations Command assets and personnel in environments where security is unknown or deemed inadequate. They are highly specialized security forces members that receive more training than their counterparts and can perform a variety of defensive operations in remote environments.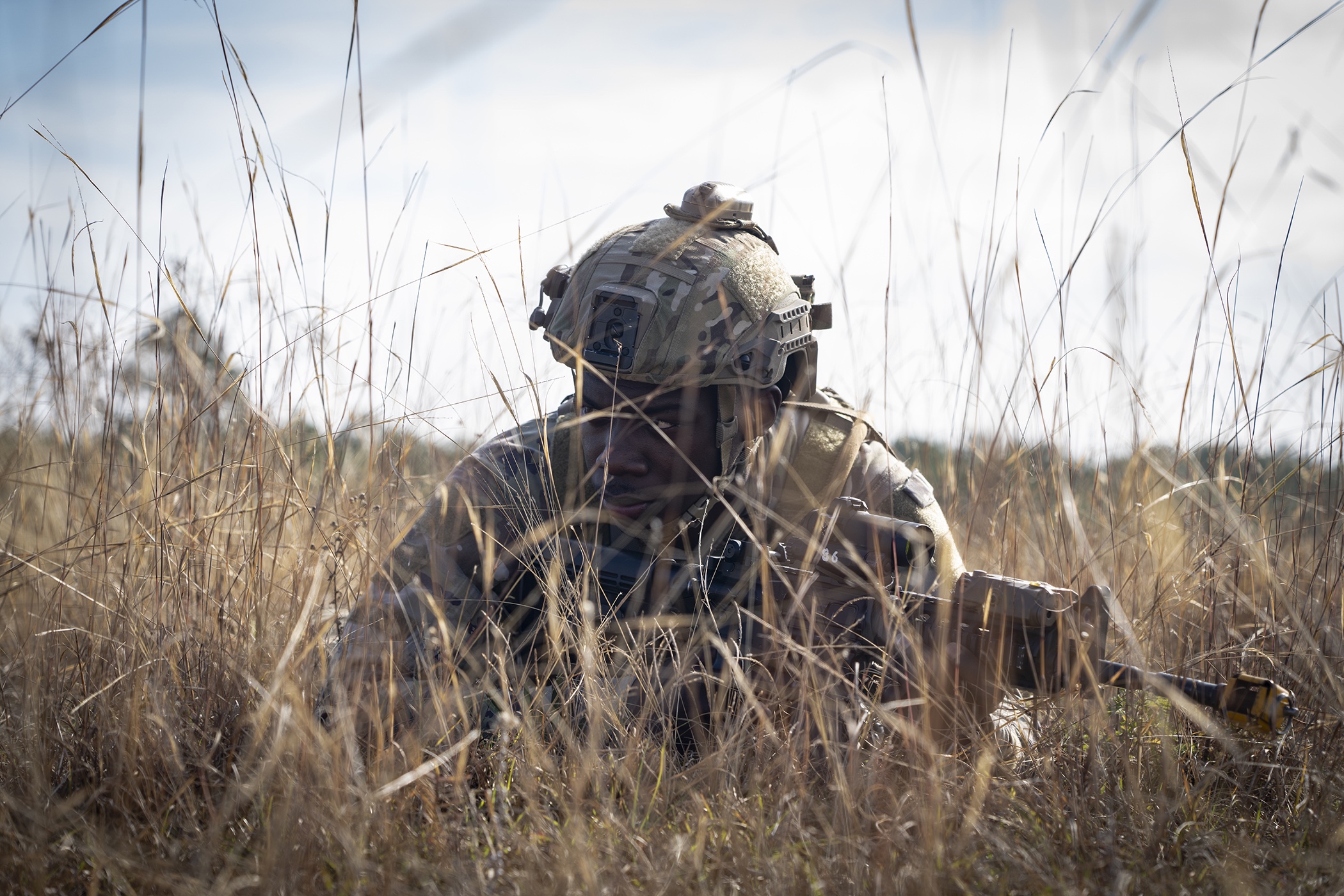 "I joined initially because I thought it was one of the coolest slots in my unit," said Senior Airman Amahd Rasheed, 919th Special Operations Security Forces Squadron member. "Everybody wanted to be 'that guy' so they could do those missions and wear that DAGRE tab."
The first step for Rasheed in achieving his goal was passing the 919th SOSFS assessment. In this phase of training, DAGRE candidates learn and perform many of the tasks they will have to demonstrate during their qualification course. The assessment involves ruck marching, sleep deprivation, shooting, land navigation, and a multitude of other tasks and skillsets.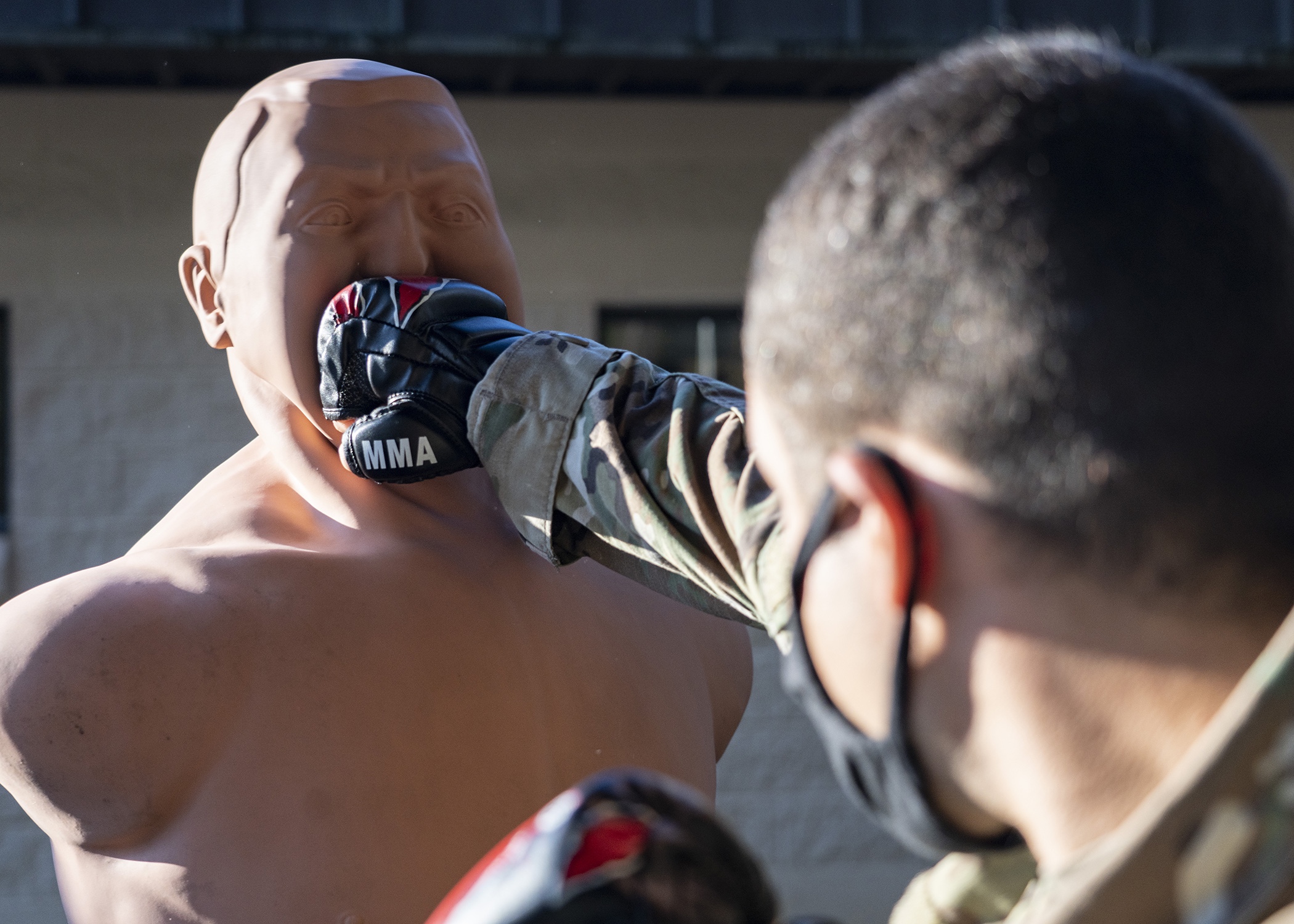 He pulled through and advanced to the next step of his DAGRE training at Hurlburt Field with the 371st Special Operations Combat Training Squadron. Here, Rasheed went through the Air Commando Field Skills Course, the first stop for all Airmen supporting Special Operations Forces.
"Most of the Airmen in this course are learning how to hold their own while supporting special operations," said Dirk Baier, course director for ACFSC. "In this course, they're learning how to go downrange, shoot, move, communicate, and get themselves out of a bad situation."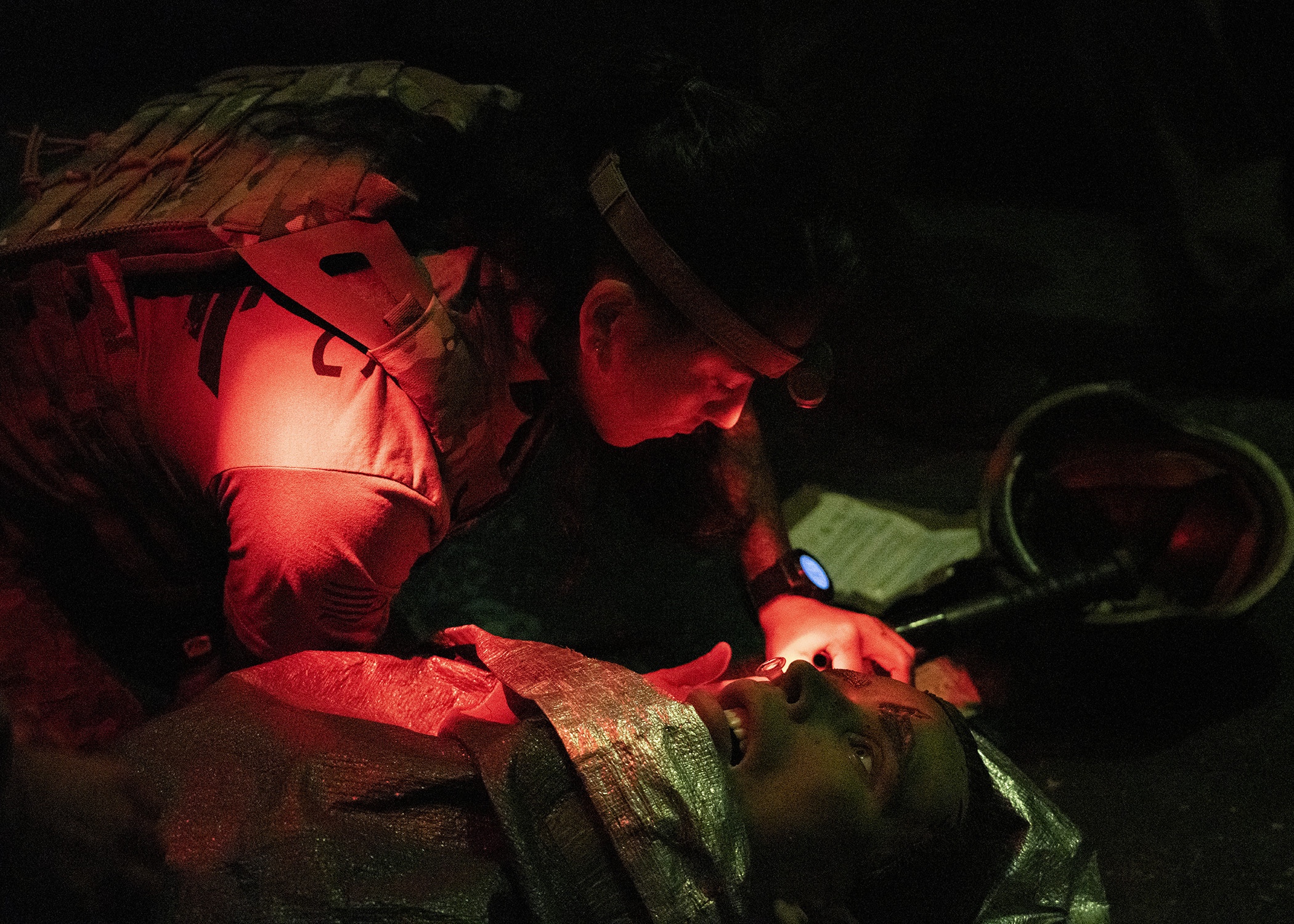 The Airmen in this course work in support functions such as medical, communications, logistics and other career fields that provide for AFSOC's special operations forces.
At ACFSC, Air Commandos from bases around the command learned advanced weapons tactics, participated in Tactical Combat Casualty Care training with robotic lifelike dummies, learned Defensive driving, practiced combatives, and mastered some security techniques.
"This course is geared towards on-the-ground tactics," said Baier. "It gets them used to remote locations typical to DAGRE."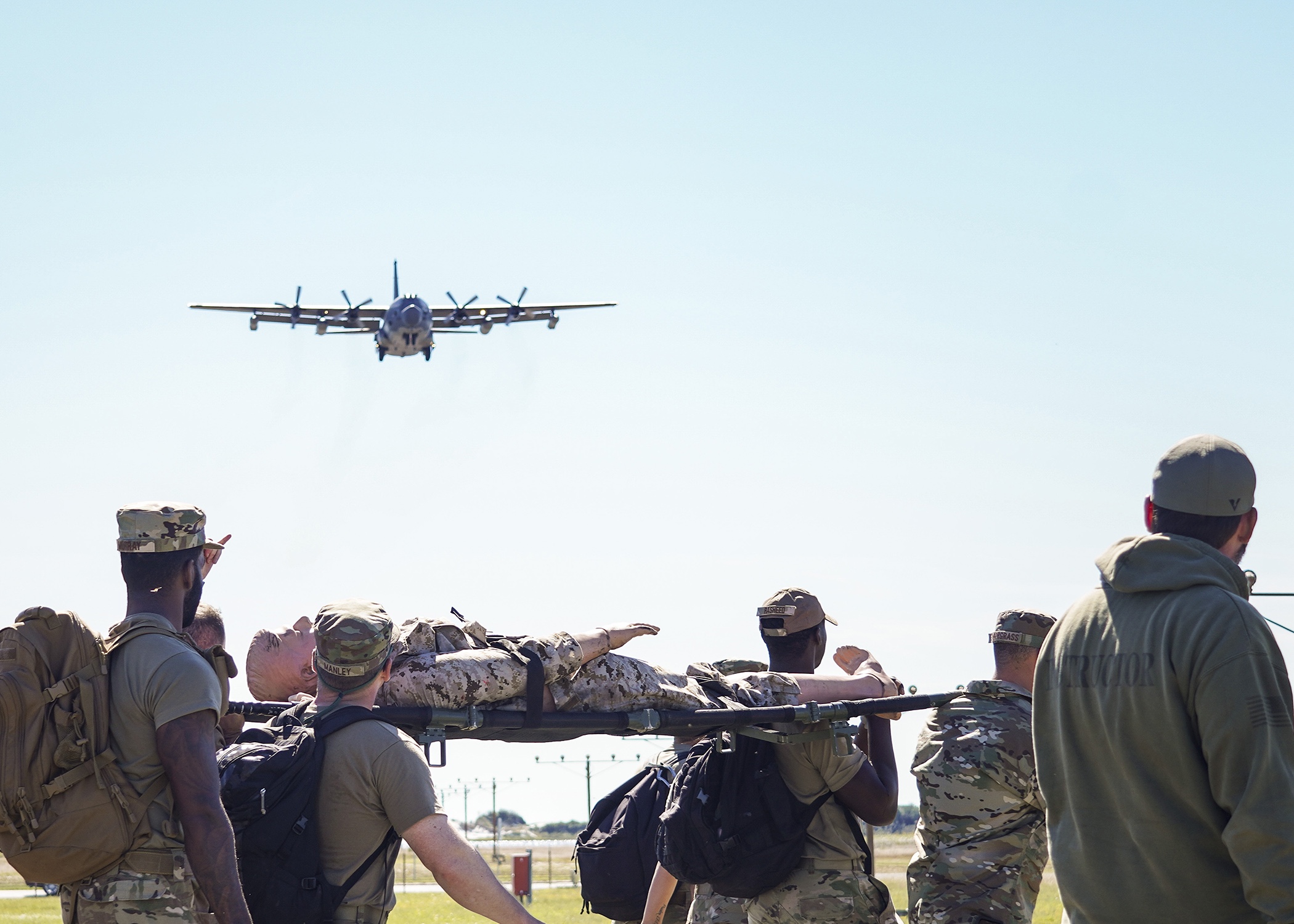 According to Baier, the DAGRE program is relatively new. Leadership recognized the need for a capability similar to the Ravens (a team that provides security for Air Mobility Command airframes) to protect AFSOC assets and personnel.
"The difference is our security teams tend to operate in more remote environments," said Baier.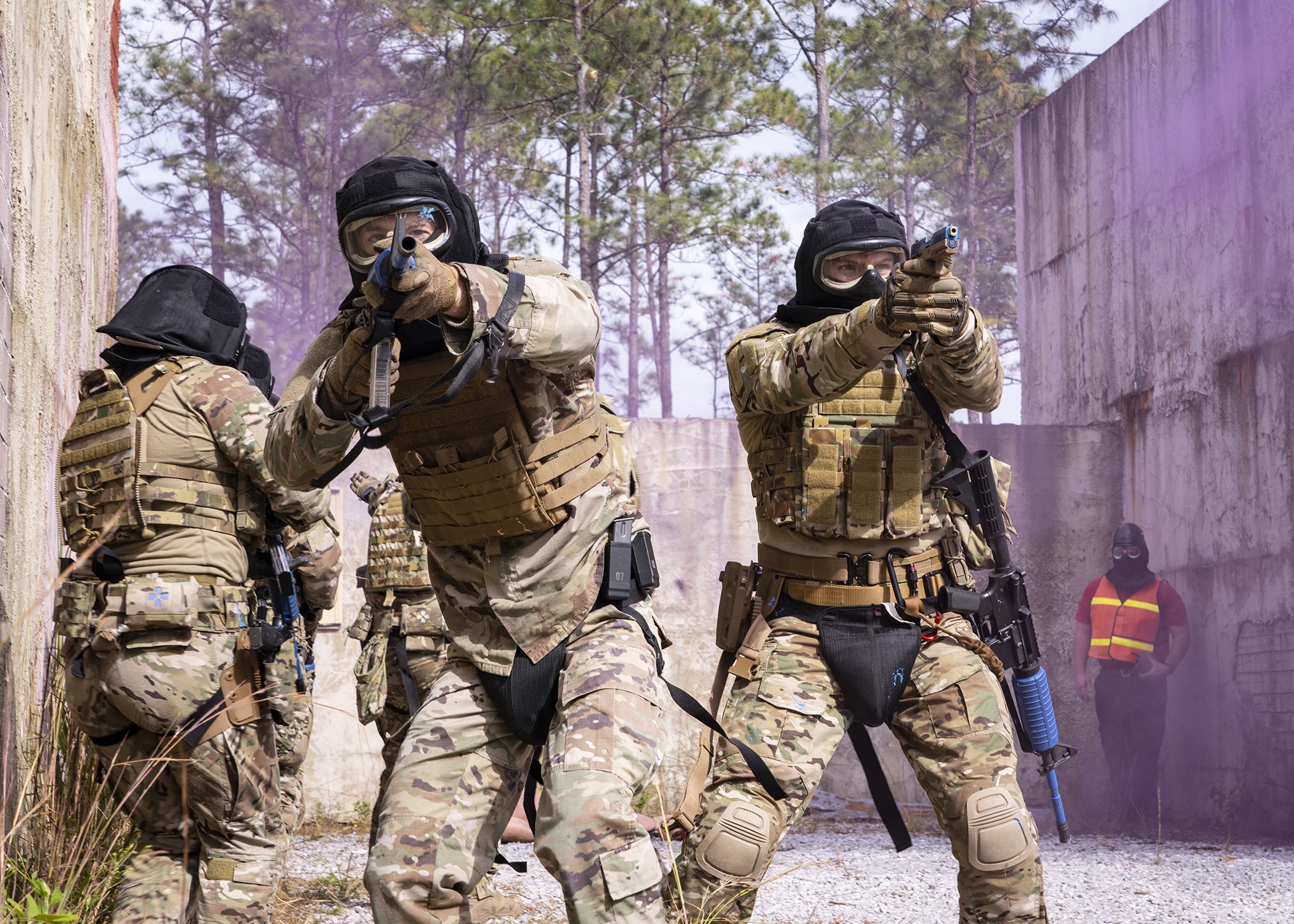 For Rasheed and his fellow DAGRE candidates, they combined the skills they learned from the ACFSC course with their DAGRE qualification training.
"When they come to us, we sharpen the skills they learned in ACFSC and their time in security forces," said Tech. Sgt. Thomas Geerts, NCO in Charge of the DAGRE qualification course. "We expect a lot from them and train them in a whole new range of skill sets."
The qualification course moved the trainees to various locations across the Eglin Range over the course of five weeks. Some days are devoted to academics and some days they covered their combat boots with Florida's red clay.
"Every day was like the night before Christmas where you just stayed up all night," said Rasheed. "I never knew what to expect next with all the different classes and training that was planned for us."
Students learned advanced tactics on weapons many had never used before and were required to complete tasks associated with higher skill levels such as mission planning.
The DAGRE trainees took on close quarter battle exercises, small unit tactics, tactical security details, and incorporated some of the lessons of their experienced instructors into their operations.
"They spent a lot of time doing urban operations and recovery, normal security forces also possess these skills but we sharpen them," said Geerts. "As we transition into a new style of warfare, these small specialized teams are going to become more important."
Rasheed and his wingmen's training culminated in a field exercise, where instructors validate the knowledge students were expected to retain over the past several weeks.
During the exercise, they defended airframes from oppositional forces, de-escalated tensions with local nationals, and secured a Forward Operating Base tucked in the woods where they planned their mission.
At one point, they had to secure and protect the encampment from enemy fire while providing emergency medical care to a wounded local.
After the team successfully completed their culmination exercise, instructors decided who went on to graduate and wear the DAGRE tab, and who went back home to their units without one.
Two months of training, demonstrations, and academics for the team going through the courses culminated with a graduation ceremony December 2021. Rasheed was the first 919th Special Operations Wing Citizen Air Commando to graduate the full course and earn the tab in four years.
"My family and my team motivated and pushed me through the training," said Rasheed. "I felt like I was cloud nine, I was so excited to have pushed through and finally graduated. I would highly recommend this training course to others"
While one journey ended here, another one began for Rasheed and other newly minted DAGRE team members who are fully trained and ready to defend AFSOC assets and SOF members wherever the Nation needs them.
By Senior Airman Dylan Gentile, 919th Special Operations Wing
You can skip to the end and leave a response. Pinging is currently not allowed.